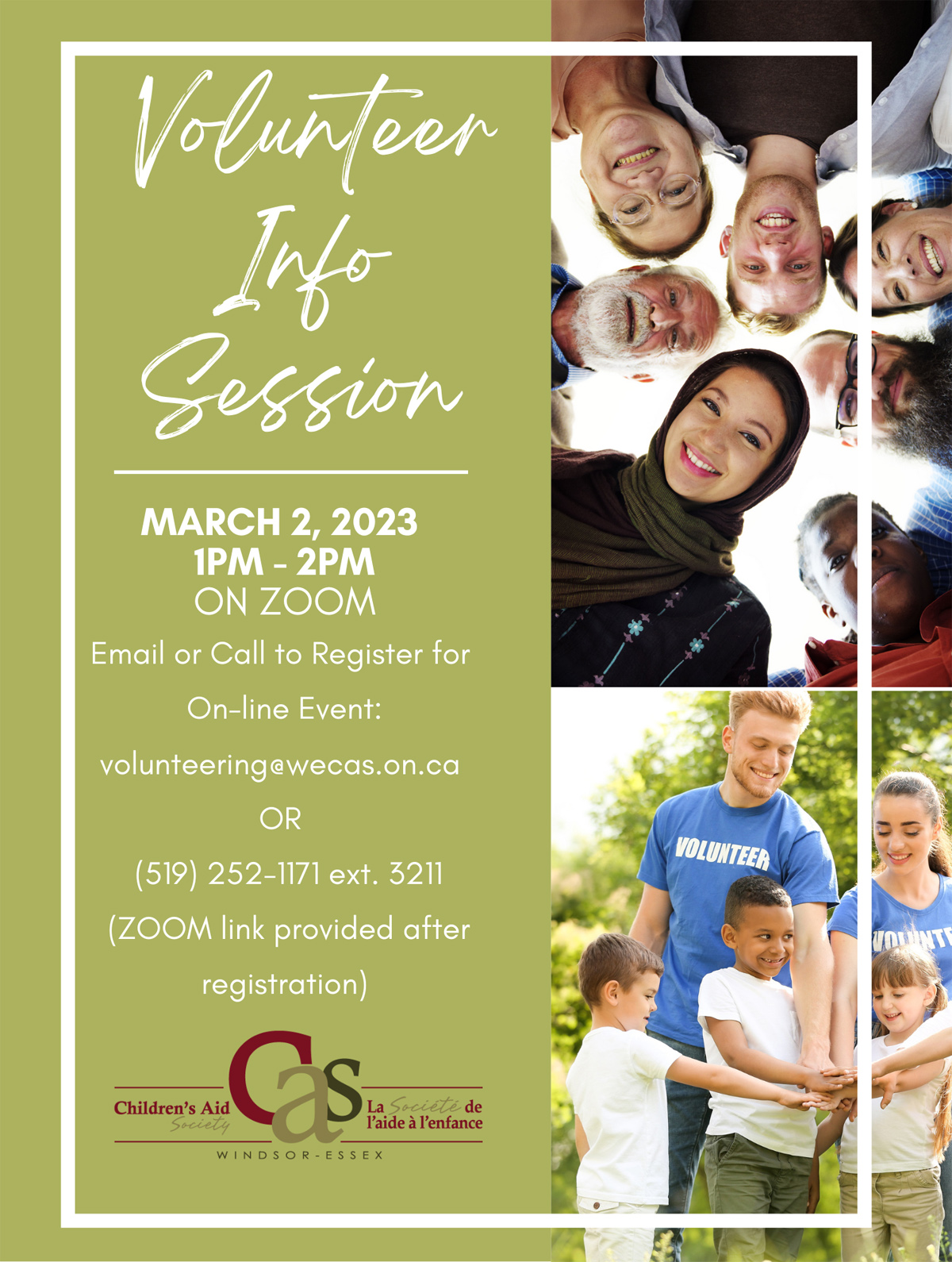 ---
A Hand Full of Hope
We believe volunteers are a valuable asset, one of many lifelines cast into our community. Sharing their talents and time has created many friends, memories, and brought purpose into their own lives as well as the people they've helped. Their efforts govern activities through our Board of Directors and committees providing services, bringing special programs. In 2017-2018, volunteers donated close to 56,000 hours of service!
The Volunteer Services department exists for the purpose of enhancing and supporting agency initiatives by providing the community with volunteer opportunities. The department aims to strengthen volunteer involvement within the agency and provide a safe and rewarding environment for our volunteers through support and leadership.
Interested in Volunteering?
Are you looking for a way to make an impact?
Have rewarding experiences?
Being appreciated for being yourself?
…then consider volunteering with the Windsor-Essex Children's Aid Society.
Variety and Flexibility
There are a variety of volunteer opportunities that range from occasional events to weekly or daily involvement.
Volunteer Tutors are paired with a child to help them with their homework work at our Windsor or Leamington locations, or in the community.
1:1 Volunteer Mentors form a trusting relationship with a child taking them out weekly into the community for experiences and friendship. Since you are involving yourself in a child's life, a commitment of one year is expected.
Volunteer Driver with the Transportation Program. Availability must include a minimum of three evenings per week and a minimum of accepting one ongoing weekend drive. Your mileage is reimbursed. Transportation hours are seven days a week, 7am – 8pm.
Special Events and Specialized Volunteers – The success of any venture is measured by the people who commit to making it happen. Being a Special Event volunteer gives you the opportunity to hone your social skills and organizational experiences. Our events are rewarding, seeing the community come through to help us with our objectives. Specialized Volunteers assist with child care, are CAS greeters at functions, or help with other adventures.
---
Please email volunteer services — volunteering@wecas.on.ca

to inquire into volunteer opportunities.
All volunteers are subject to an extensive screening process including a police background check and internal records check. The number to call is 519-252-1171 then press 1 for Volunteer Services. You can also reach us via email: volunteering@wecas.on.ca
When you volunteer with the Windsor-Essex Children's Aid Society, you make a difference in a child's life!