Filing a Complaint
Your Legal Rights
Financial Statements
Operational/Service Plans
Annual Reports
Broader Public Sector (BPS) Directives and Policies
Procurement
Ontario Broader Public Sector (BPS) Supply Chain Code of Ethics
Our Agency follows this Code of Ethics:
Personal Integrity and Professionalism — Individuals involved with Supply Chain Activities must act, and be seen to act, with integrity and professionalism. Honesty, care and due diligence must be integral to all Supply Chain Activities within and between BPS organizations, suppliers and other stakeholders. Respect must be demonstrated for each other and for the environment. Confidential information must be safeguarded. Participants must not engage in any activity that may create, or appear to create, a conflict of interest, such as accepting gifts or favours, providing preferential treatment, or publicly endorsing suppliers or products.
Accountability and Transparency — Supply Chain Activities must be open and accountable. In particular, contracting and purchasing activities must be fair, transparent and conducted with a view to obtaining the best value for public money. All participants must ensure that public sector resources are used in a responsible, efficient and effective manner.
Compliance and Continuous Improvement — Individuals involved with purchasing or other Supply Chain Activities must comply with this Code of Ethics and the laws of Canada and Ontario. Individuals should continuously work to improve supply chain policies and procedures, to improve their supply chain knowledge and skill levels, and to share leading practices.
Current Procurements
2017-001 Request for Proposals, ShoreTel SIP Phone System (posted February 3, 2017, closes 12 PM (Noon), March 9, 2017)

Contract Award Notification:
Supplier: Empire Communications Ltd.
Agreement Date: March 9, 2017 to April 9, 2018
Extension Options: None

2017-002 Request for Proposals, Polycom Realpresence Conferencing Solution (posted February 3, 2017, closes 12 PM (Noon), March 9, 2017)
---
Protection Services
Performance Indicators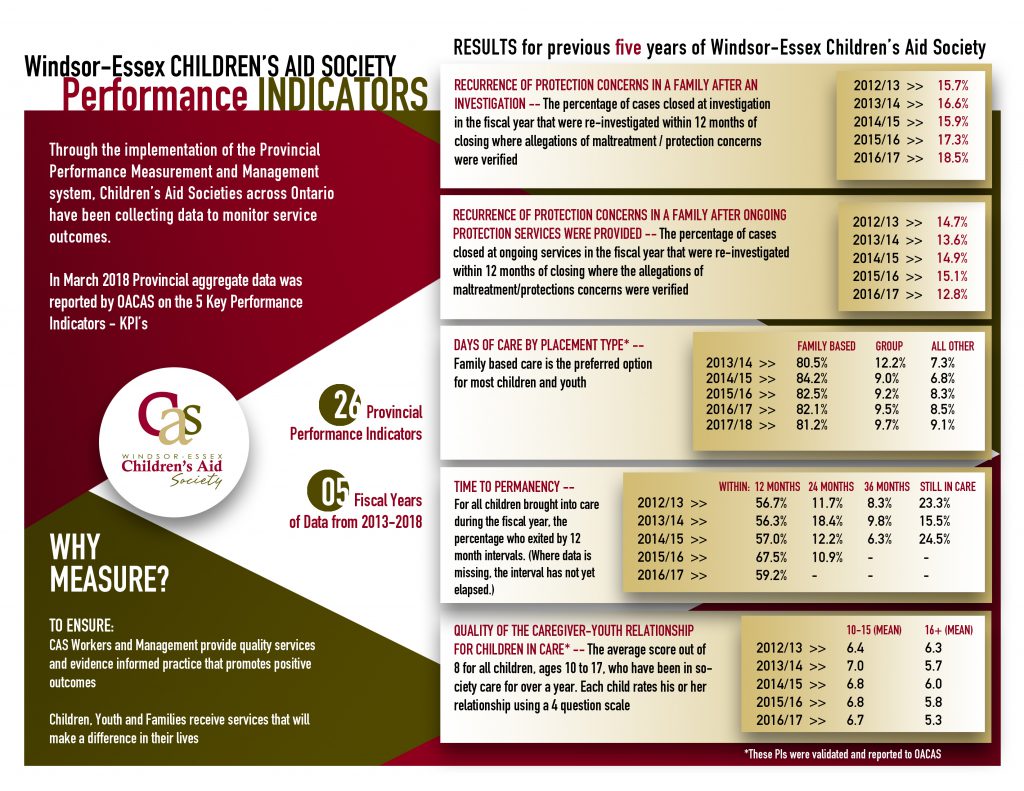 Class Action On Behalf of Crown Wards
Were you a Crown Ward at any time from the period January 1, 1966 until March 30, 2017? If so, you may be a class member in the class action which has now been certified by the court. The lawsuit seeks money (damages) and other benefits for class members.
Class Members are automatically included in the class action, unless they take steps to exclude themselves (opt out) by March 11, 2018. If you want to stay in the class action, do not opt out.
If you opt out, you will not be part of the lawsuit and you will not be able to share in any money or any other benefit obtained for the class if the lawsuit is successful.
This lawsuit does not impact your ability to seek compensation now from the Criminal Injuries Compensation Board or from any other person other than the Province of Ontario.
Please visit https://kmlaw.ca/cases/crown-ward-class-action/ to get more information about this class action and your rights, or contact ocwclassaction@kmlaw.ca or 1-877-739-8936.
NOTE: All regular or Special Board meetings of the Windsor-Essex Children's Aid Society are open to the public, with the exception of any In-Camera sessions. To request to attend a meeting or for any further information, please contact Nina Lue Pann at 519-252-1171 ext.3314 or nluepann@wecas.on.ca