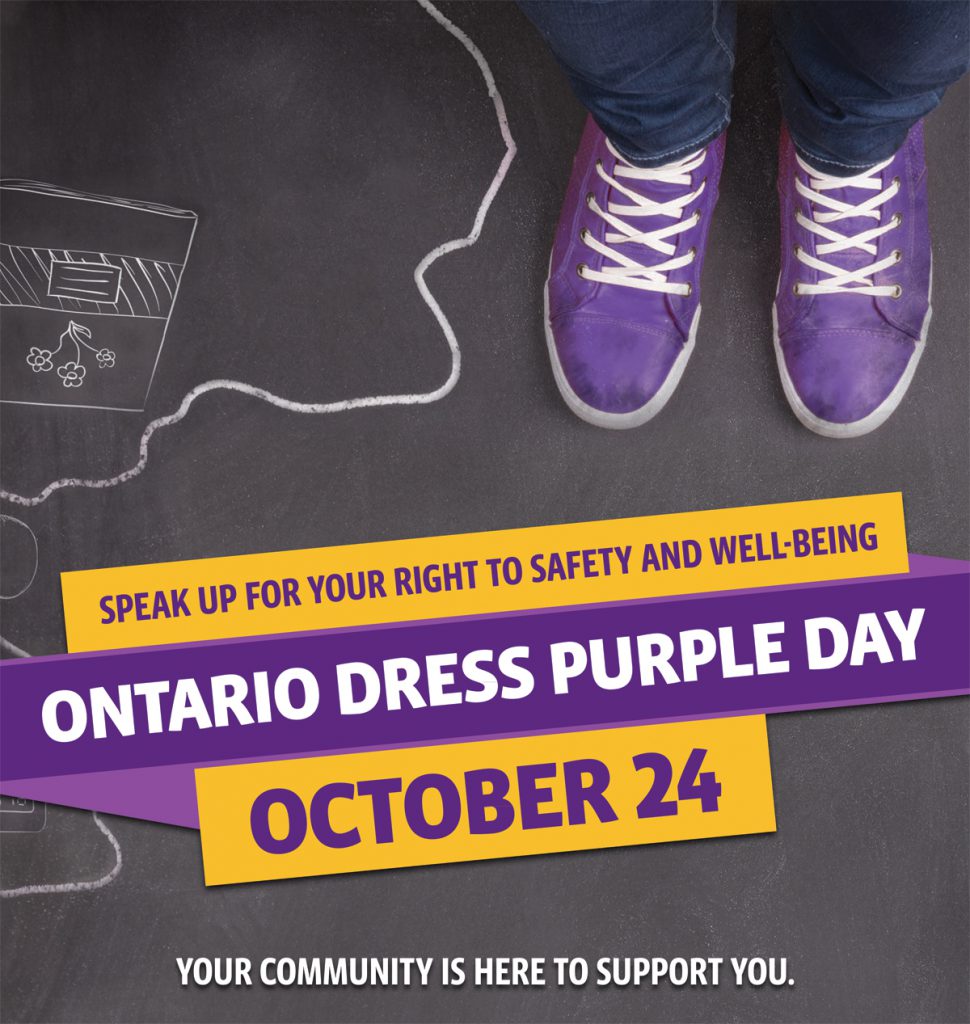 Every October Children's Aid Societies across the province work with their communities to raise awareness about the rights of children and youth to safety and well- being, and the responsibility of adults and community services to help children and youth who need support. On Ontario Dress Purple Day, October 24, 2019, we join together to celebrate this community that cares for kids. If you were a school, community organization, or business that participated last year we are reaching out to ask if you will partner with us again this campaign. If this is will be your first time participating, we look forward to working with you to make your day a success!  Last year's campaign was a success with 58 local organizations, schools and businesses participating!
Here's what you can do:
Ontario Dress Purple Day 2019 – 'Go Purple' on October 24, 2019. Register online using these easy steps:
Interactive Map – Make sure to light up your school purple on the interactive map here.
Visit — oacas.org/DressPurpleDay to download the online classroom resources and activities to assist in making the day a meaningful and engaging learning opportunity for students that encourages conversations about safety and well-being in all aspects of their lives.
Find us on Social Media @WindsorEssexCAS – Connect with us on social media and share your tweets, pictures and success stories in preventing abuse, protecting children and strengthening families.
Please use the hashtags #WEgoespurple, #SpeakUp4Kids & #IBREAKthesilence
A Shared Responsibility – How Children's Aid Societies collaborate with communities to support children, youth and families.
For more information or to obtain educational resources, you can also contact Rune Bland at 519-252-1171, ext. 1145.